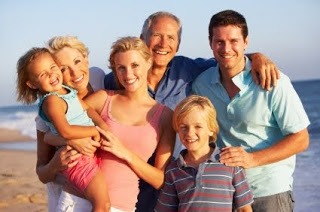 Estate planning is vital to ensuring your family is properly taken care of after your passing, but almost equally important is communicating that plan to your family in advance. The below commentary was written by Estate planning columnist Curtis Kaiser.
Last year, I met with a prospective client whose wife had passed away a decade or so ago. He wanted to check in to make sure his estate plan was on track – as it hadn't been reviewed or updated since his wife's passing.
He was a delightful and extremely organized person. His plan – which had been drafted by an attorney who had since retired – was in reasonably good shape – the assets were properly funded and the trust accurately reflected his wishes: a simple division of assets upon his death to his three adult children. I suggested that he make some minor changes to his plan, but reported that otherwise he appeared to be on track.
Earlier this year, I received a frantic call from one of that client's beloved daughters – her father had unexpectedly developed a serious illness and was unable to manage his financial and health affairs. She had no idea where her father's estate planning documents were, what they said, or what they meant. Instead of being able to focus on supporting her father during his illness, she was consumed by an additional layer of worry.
It appears that my client didn't want to "burden" his children with having to think about the possibility of him falling ill or passing away – he just told them that things were "taken care of" if anything should happen to him.
I arranged a time with his daughter to visit my client and his family to discuss how his estate planning documents were designed to make sure that his family could properly assist with his financial and medical affairs – like paying his bills and talking with his doctors. Unfortunately, shortly before the meeting, my client's illness took a turn for the worse and he required hospitalization. The family needed to focus on him — they didn't have time to meet with me to go over the documents.
My client was a conscientious, loving and thoughtful father – he already had done so much for his children in terms of preparing an estate plan and having his affairs in order – what else could he have done? The ideal solution here would have been a "family meeting."
Coordinated with either his financial advisor or his estate planning attorney (or ideally, both), this family could have sat down for an hour to allow my client to explain his wishes and allow the estate planning attorney to discuss with the children how the plan would work in the event of his illness or passing. Through the family meeting, family members could ask appropriate questions and reach an appropriate level of understanding so that when the time came, they would be ready to help – and not burdened with an extra layer of complexity.
I've done a number of family meetings for clients. Both the clients and their loved ones often approach the meeting with a bit of anxiety, but in every single case that I've been involved with, the experience has had a positive end result. Even when there are controversial issues discussed – for example, if the parents don't feel that a certain child is financially ready to manage an inheritance – putting that issue out in the open eventually leads to an increased level of understanding.
Another benefit of the family meeting is that it builds a relationship between the client's advisors and family members so that when the time comes, the surviving family members feel comfortable.
Call if you need help setting up such a meeting with your family.