ATTORNEYS
Christopher Lavin
Elder Law Attorney
Since graduating from the University of Dayton College of Law in 1998, Attorney Lavin has focused his practice in the area of Elder Law serving the needs of senior citizens, including but not limited to, a dedication to the areas of estate planning, retirement planning and asset protection with a specific concentration towards nursing home qualification, comprehensive use of trusts, wills, probate issues and durable powers of attorney. Attorney Lavin previously worked for Pro Seniors, Inc. in Cincinnati, where he assisted seniors with diverse Elder Law issues, including nursing home planning. Attorney Lavin now serves as the managing partner of the Lavin Law Group LLC, which was founded on the idea that estate planning is for everyone, and that an educated client will make the best decision for themselves and their families. We all have options. In addition to his law degree, Attorney Lavin holds a Bachelor of Arts and a Bachelor of Science degree from Xavier University. Attorney Lavin is licensed to practice law in the State of Ohio as well as the State of Kentucky, and has been admitted to practice before the United States Court of Appeals for Veterans Claims. He is a member of the Ohio State Bar Association, the Cincinnati Bar Association, the Kentucky Bar Association, the National Academy of Elder Law Attorneys and Wealth Counsel. He also serves on the Elder Law Committee of the Cincinnati Bar Association. Attorney Lavin is a frequent lecturer for various professional groups on legal issues affecting seniors including the Warren County Alzheimer's Association, the Ohio Parkinson's Association, The Dayton Chapter of the Ohio Tax Society, and the Wright-Patterson AFB Retiree Support Squadron. Attorney Lavin has also taught Medicaid to attorneys and other professionals for the National Business Institute, and co-authored 101 Questions about Living Estate Planning and Living Trusts.
Carla Oglesbee
Elder Law Attorney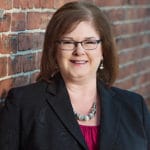 Attorney Carla E. Oglesbee received her Bachelor's degree in Business Administration from Western Michigan University in 1989. She graduated cum laude with a double major in Finance and French. She worked as an Assistant National Bank Examiner for the Office of the Comptroller of the Currency prior to joining Huntington Bancshares in Columbus, Ohio as a Senior Compliance Officer. She then attended the Ohio State University Moritz College of Law, graduating in 1999. Ms. Oglesbee practiced in the area of employment law for several years before shifting her focus to probate and estate planning. Ms. Oglesbee is licensed to practice law in all state courts for the State of Ohio, the United States District Court for the Southern District of Ohio, and the United States Court of Appeals for the Sixth Appellate District.
Joe Pettinato
Elder Law Attorney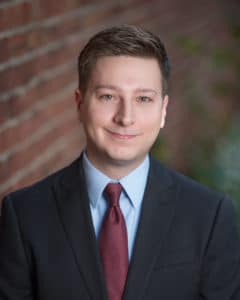 Joe Pettinato received his Bachelor of Science degree, magna cum laude, from Arizona State University in 2011. After graduating he moved to Philadelphia and worked for Community Legal Services before making the decision to go to law school. He then attended Michigan State University College of Law graduating magna cum laude in 2015. During law school, Joe was an Associate Editor of the Michigan State Law Review, a member of the law school's low income Taxpayer Clinic, and a clerk for a circuit court judge. After graduating and taking the Ohio Bar exam, Joe found his passion for elder law while working with the Cincinnati-based nonprofit Pro Seniors, Inc. Joe has been an Associate Attorney with Lavin Law Group since 2016.
TEAM MEMBERS
Wesley Hensley, CES
Director of Operations
Public Relations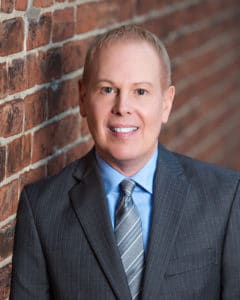 Wes is a Certified Estate and Trust Specialist and one of our most seasoned staff members. As Operations Manager for the firm he supervises our legal support team and manages the day to day operations. He also oversees Public Relations for the firm, which includes marketing, speaking engagements, events and social media. In addition, Wes is our Client Liaison and is in constant contact with various facilities and institutions, and is a member of professional clubs and organizations in the community.
Christine Lavin
Outreach Coordinator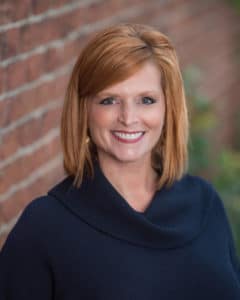 Need assistance finding a senior-related facility or service? Christine has the answer. Her role as Outreach Coordinator is to introduce the Lavin Law Group to the community at every level. Christine meets with the staff and residents at care facilities across the area, gathers with community groups and networks with all other types of senior-related organizations. She represents our firm and our unique services to local senior organizations and regional and national meetings of attorneys from all over the U.S. Christine is also a Board Member for several different senior-care related networking/marketing groups, including Cin-Day Seniors and the Butler County Hospital Extended Care Council (BCHECC).
Trust Department
Sherry Gatrell
Trust Manager
Don't let her title fool you, Sherry is truly the "utility player" of the office. With experience in Medicaid, wills, trusts, veteran's benefits planning, and estate administration, Sherry is an extremely valuable resource who provides input in almost every area of the firm's practice.
Rachel West
Trust Paralegal
Rachel West has been working in the legal field as a Paralegal since obtaining her Certificate in 2009, and despite her full time employment she found time to continue her education and received her Lexis Nexis Paralegal Certificate of Mastery in 2011. After growing up in a military family she settled in Lebanon to raise her family, and can be seen around town keeping stats at her boy's baseball games, four wheeling, or walking the dog. She is a critical member of our Trust department, and her primary responsibility is to assist the team with the assembly and preparation of Trusts and all related documents. She prides herself on her organization skills and attention to detail.
Becky Hennigan
Trust Paralegal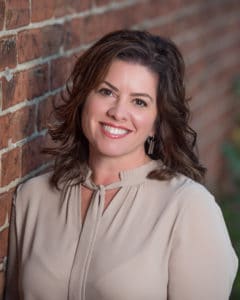 Becky is our magician behind the scenes. She is probably the most important staff member you will never meet. Although she is tucked away behind the curtain, many of you are familiar with her work. She has assisted with the drafting of many of the important legal documents that help our clients meet their goals. She helps translate our legal ideas into a formal work product, and is definitely a paralegal's paralegal.
Medicaid/Senior Healthcare Planning
Annie Keeber
Case Manager/Certified Paralegal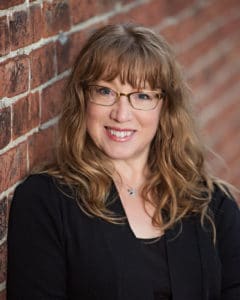 Annie has been a Certified Paralegal (a designation from the National Association of Legal Assistants) since 2004 and has worked as a paralegal since 2001. She's an all-around team player for Lavin Law with extensive experience in Trusts, Estate Administration, and Medicaid Case Management. Her organization skills and sense of humor are well known with our clients, who appreciate her open communication, efforts to meet their needs, relationships with County Medicaid workers throughout Southwest Ohio, and ability to answer questions on almost any matter relating to Medicaid or Estate Planning.
Jennifer Morningstar
Case Manager
With more than ten years of assisting families with the Medicaid process, she is one of the best in the state. She prides herself in knowing every aspect of a client's file and her organizational skills are mind boggling. Jennifer's ability to take a client's crisis and make it a smooth transition for a family makes her extremely popular with the clients. Although she keeps most of her thoughts to herself, her quick wit keeps the rest of the staff on their toes.